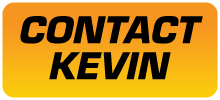 Case Study:
Construction Management
Challenges: Stagnant company growth—unable to grow beyond 100 employees.
Action: Implemented Strategic Planning Process, Leadership Development Process for executives, Management Development Process for managers, and Team Leadership Development Process for Supervisors.
Result: Doubled staff in two years, turnover has been reduced, and annual revenue targets continue to be surpassed.

EPL International & Kevin Smith
My experience and focus lies in helping CEOs and business owners build solutions from within, starting with executive leadership teams. I provide this as a personal service. Many of our other services can be provided by others within our organization

I understand the needs of business leaders like you because I've been there. I have dealt with the same issues that keep you up at night and have the expertise to help.
Most CEO's come to me with one of a few "big picture" issues. They commonly:
aren't satisfied with the work or the results of direct reports,
are dissatisfied with sales growth or,
are enjoying growth, but experiencing growing pains,
are under external pressure from customers, lenders or others,
need help preparing for, or working through a leadership transition or exit strategy.
We Help Leaders Like You
CEOs, business owners and their direct reports are the root cause and therefore solution to business issues.

Your direct reports are the "first domino" for capitalizing on opportunities and destroying threats. You can't afford to not be intentional about the assembling and development of an impactful, effective executive team.

Not achieving the results you know your firm can achieve? Schedule a confidential executive-to executive conversation with me. You'll see for yourself that I'm a veteran executive, a peer, and a difference maker who understands your position


Can We Help You?
To answer that question I'll need to understand a little about your business goals and what the opportunities or obstacles are as you see them.

I guarantee our first meeting will be insightful and productive. 76% of Owner/C-Level executives who we have sat across the table from me have used our services, and 100% of them have been satisfied.
In a short discussion you'll know if we should continue the conversation.

Contact us to learn more about how we can assist you in achieving the results you desire.