Case Study:
Family Owned Electrical Contracting Business
Challenges: Company was struggling through an ownership transition from father to son. Bottom line results remained flat.
Action: Customer Loyalty development process for staff, Management development process for owner to facilitate succession.
Result: Bottom line performance exceeded expectations, achieved double digit growth in service side of business, and business growth enabled the acquisition of another business.

Projects
We all know a third party can be a powerful resource. With 30 years of experience from the shop floor to the corner office, you may be surprised what we can accomplish together.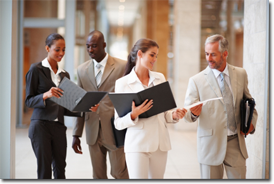 EPL offers our services on a "Custom" project basis. Our Custom Project Solutions are tailor made to YOUR situation, wants, and needs. We offer these services on a very limited basis. Providing the services described below requires a high degree of mutual trust and confidence. Our approach is to provide a no-cost mutual interview, followed by an assessment where directional ideas are provided. You and your team are free to use EPL's ideas, or engage us to help. The choice is all yours. The mutual interview, assessment, and directional ideas are provided at no obligation. There are no contracts or hidden commitments. You use EPL's services only as much and as long as it make sense to you.
Here's a sample of a few things EPL has done on behalf of business owners:
Performance Leaps
Growth or Improvement – Project or Interim Management, Cash Flow, Sales, Profitability
Confidential Owner Services – Develop and Implement an Exit Strategy, Acquisition, Sale
Business Process and Technical – Correct Underperformance, Technical or Process Related Problems
Accelerate and Complete – Existing "Dormant" or "Slow Moving" Projects
Tax Incentives – Site Selection
Evaluate Opportunities – Research programs, evaluate likelihood of award, guide through application process, all based on a solid understanding of your unique business.
Award and Collection – Of financial incentives and grants.
Coaching / Negotiating – Helping you understand what you need to do and how in order to win and maximize incentives.
Eliminate Threats
Avoid or Manage Business Crisis – Bank Workout, Turnaround, Underperforming Department or Plant, Customer Related Crisis-recall, Quality Issue, Customer Bankruptcy
Contact us to check availability, request a confidential appointment, or for more information.